The place where Heron Live Hotel is located abounds in many attractions. The proximity of forests, Rożnowskie Lake and Beskid Sądecki makes it possible to spend time on interesting trips not far from the Hotel. Castles, wooden churches, beautiful town markets, open-air museums, vineyards, all of this can be found near the Hotel. We encourage you to explore the beautiful surroundings and tourist attractions of the region.
ROŻNOWSKIE LAKE
THE DAM TANK
The irregular shape of the lake is conditioned by the morphology of the Dunajec valley. Highly developed coastline is characterized by many peninsulas and bays located at the mouth of streams flowing into the Dunajec. On the lake, there is the "Małpia Wyspa" (Monkey Island), it is a hill (former settlement), which became an island after the flooding of the Dunajec valley in 1942, and today, it is an area of special protection of the landscape and birds' reserve. In the lake's area 165 species of birds nest every year, including such rare species like a black stork, appearing in the backwaters on the border of Gródek and Bartkowa.
The lake is also a home to various species of fish. Here you can encounter breams, roaches, pike-perches, pikes, asps, catfish, eels, carp, tenches and chubs.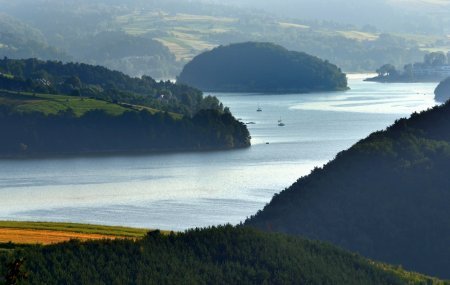 SKAŁKI WSPINACZKOWE
30M WYSOKOŚCI
Kompleks skałek rożnowskich znajduje się nad brzegiem Jeziora Rożnowskiego, w miejscu dawnego kamieniołomu, poniżej drogi biegnącej z Rożnowa (kościół) w stronę Bartkowej i Gródka n. Dunajcem. Kilkanaście skał różnej wielkości utworzonych jest z piaskowca ciężkowickiego. Najważniejszą część skałek tworzy ciągnąca się przez 250 m grzęda skalna.
Najwyższa z kulminacji dochodzi do 30 m wysokości. Warto zauważyć, że kompleks pełen jest różnorodnych dróg wspinaczkowych, od bardzo łatwych do takich dla prawdziwych mistrzów wspinaczki.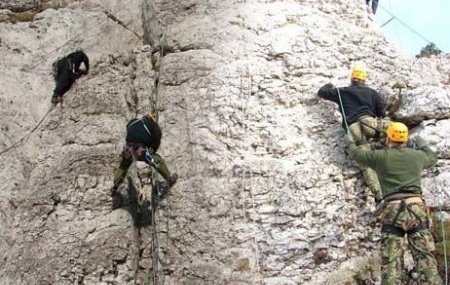 CHODOROWA VINEYARD
REGIONAL WINES
Warm spring, hot summer and mild autumn allow to grow grapevine and produce high quality wines. Chodorowa Vineyard presents the world of wine producers and offers a possibility of tasting local wines and participating in grape harvest. Visiting the vineyard and tasing wine cost PLN 25 per person. A prior reservation is required. Mobile: 663 763 951.
distance from the Hotel - 21 km
time of car journey - 28 min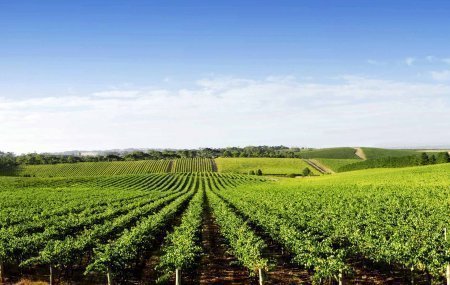 WINNICA NOWIZNY
POŁOM MAŁY
Winnica Nowizny to gospodarstwo ukierunkowane na uprawę winorośli i ich przetwórstwo. Prowadzi również hodowlę danieli, oferuje miejsca noclegowe, park linowy dla dzieci i zjazdy linowe dla dorosłych. Idea gospodarstwa to harmonia z naturą. W winnicy można również skorzystać z warsztatów z zakresu uprawy winorośli i ich przetwórstwa.
www.winnicanowizny.pl
odległość od Hotelu - 23 km
czas przejazdu samochodem - 30 min
CHURCH IN TROPIE
CHURCH OF SAINT ŚWIERAD AND BENEDYKT IN TROPIE
One of the oldest brick churches from XI/XII centuries in romanian style in Lesser Poland. It was built in the place of former hermitage which belonged to Saint Świerad. In 1045 the church was established by the king Kazimierz Odnowiciel.
odległość od Hotelu - 18 km
czas przejazdu samochodem - 24 min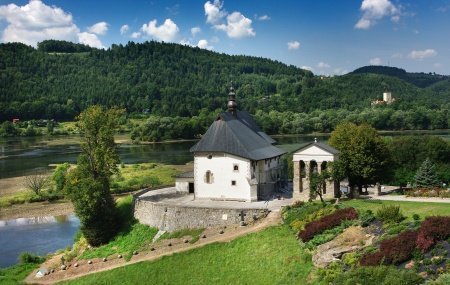 TROPSZTYN CASTLE
THE PLACE OF INCAS' HIDDEN TREASURE
A XIIIth century castle, defending the trade route to Hungary. Bought back in 1990, the castle was restored an reconstructed. The castle, located in a fairy scenery, on the bank of Dunajec River, on a small hill, has a rich history described in old legends of villains and treasure buried by the Incas of Peru. It can be visited in; July, August.
distance from the Hotel - 20 km
time of car journey - 26 min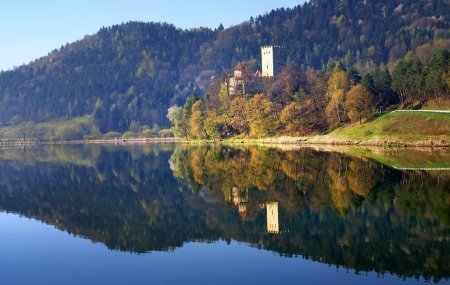 STONE TOWN
FASCINATING STONE FORMS
A group of interesting rock forms, one of the most precious elements of nature in Ciężkowicko-Rożnowski Landscape Park. A monument of nature. All bare rocks and plants in this area are legally protected.
www.skamienialemiasto.pl

distance from the Hotel - 27 km
time of car journey - 38 min
AIRFIELD IN ŁOSOSINA DOLNA
PODHALAŃSKI AEROCLUB
Civil airfield, established in 1960, belongs to the Podhale Aeroclub. It organises sightseeing flights over Rożnowskie Lake and its vicinity, it also organises aviation shows, acrobatic shows, glider flights and trainings.
www.aph.org.pl
distance from the Hotel - 20 km
time of car journey - 23 min
MARKET SQUARE WITH TOWN HALL
NOWY SĄCZ
Nowy Sącz Market Square measuring 160 x 120 meters dates back to 1292. Compact development of historic single-storied tenement houses was founded in 1894 after a town fire. Preserved inside the tenement houses are hotjic basement vaultings and pass-thrugh mudrooms with Renaissance portals. In the Square's central place there stands the Town Hall built in 1897 in eclectic style, with an exquisite hall. Town Hall can be visited during the working hours of the Town Office.
distance from the Hotel - 14 km
time of car journey - 19 min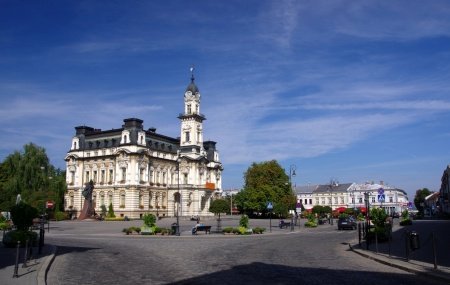 GALICIAN TOWN
XIXth century in Nowy Sącz
The Galician Town is a small-town architecture from the end of the 19th century, it encompasses a small marketplace and frontages with several houses. The town hall, the manor house and bourgeois houses are available for sightseeing. The buldings have been reconstructed and they include: a galician post office, a pharmacy, a fire station, a tailor shop, a barber's, a shoe-maker's, a hairdressing saloon, a printhouse and a pottery workshop.
distance from the Hotel - 16 km
time of car journey - 21 min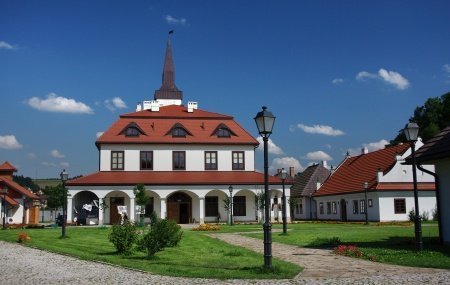 ETNOGRAPHIC PARK
NOWY SĄCZ
One of the largest open-air folklore museums in Poland. Spreading over the area of 20 hectares, the etnographic park is filled with traditional local folk culture. The park contains 62 objects. The majority of the objects have a permanent exhibition of residential, utility and industrial interiors, diversified in terms of social and financial status.
distance from the Hotel - 16 km
time of car journey - 21 min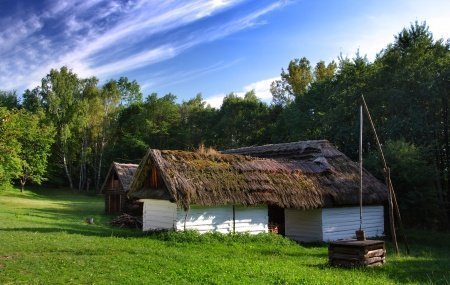 OBSERVATION PLATFORM
WOLA KROGULECKA
A spiral, fancy and one of a kind observation platform in Wola Krogulecka. The platform is situated in the open area, 550 m.a.s.l., 200m above the Poprad Valley. The platform faces the Valley and offers breathtaking views of Beskid Sądecki, especially Radziejowa Range, Poprad River, Sądecka Valley and the distant Beskid Wyspowy.
distance from the Hotel - 32km
time of car journey - 39 min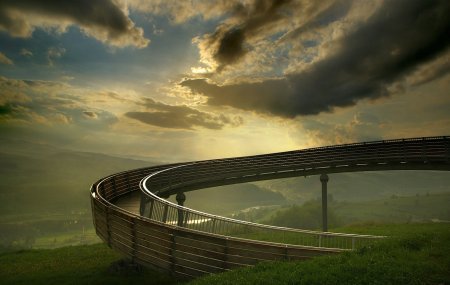 DAM IN ROŻNÓW
ROŻNÓW
The construction of the Roznów power plant began during the World War II. The dam is 49 meters high and 550 meters long. The decision to build the dam was taken after the extensive flood in 1934, which took its toll in the Dunajec Valley. Today the dam is a main flood control in the area, produces electricity and is also a tourist attraction.
distance from the Hotel - 14 km
time of car journey - 17 min
JAŚKOWY SAD
CZCHÓW
Jaśkowy Sad to wyjątkowe miejsce, w którym hodowane są alpaki. Z wełny tych zwierząt produkowane są antyalergiczne kołdry, poduszki i kocyki dla dzieci. Jest to wspaniałe miejsce do odwiedzin z dziećmi. Telefon: 606 700 638
odległość od Hotelu - 25 km
czas przejazdu samochodem - 30 min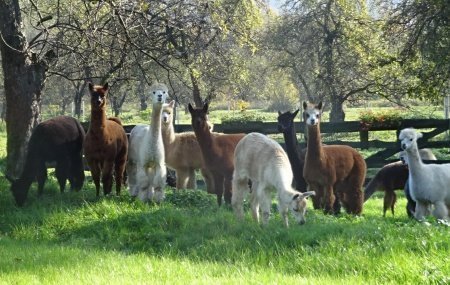 PIENIŃSKI PARK NARODOWY
Pieniński Park Narodowy zajmuje najcenniejsze pod względem krajobrazowym i przyrodniczym obszary Pienin Właściwych: Masyw Trzech Koron, Pieniny Czorsztyńskie, Pieninki, Przełom Dunajca. Z Pienin Spiskich włączone zostały w obszar parku tylko Zielone Skałki. Ma najwyższy wśród wszystkich polskich parków narodowych wskaźnik nasilenia ruchu turystycznego w przeliczeniu na 1 ha powierzchni. Dla turystów udostępniono 35 km szlaków. Zalicza się do nich również stanowiący atrakcję na skalę europejską spływ tratwami przełomem Dunajca (jego trasę można przejść także pieszo Drogą Pienińską). Dla turystów przygotowano galerie widokowe na Trzech Koronach i Sokolicy. Atrakcją turystyczną jest również Zamek w Czorsztynie. 53% powierzchni parku to własność Skarbu Państwa (ponad połowa zakupiona jeszcze w czasach II Rzeczypospolitej), reszta to tereny prywatne na których prowadzona jest działalność gospodarcza.
odległość od Hotelu - 70km
czas przejazdu samochodem - 60min