The Heron Live Hotel offers many attractions which will make the stay more interesting. We offer billiards or snooker games, sports activities and attractions on Rożnowskie Lake. The area around the Hotel is full of amazing views, that can be explored and admired while riding an electric bicycle or hiking with Nordic Walking poles available at the Hotel. Explore the beautiful surrounding.
KRĘGIELNIA
coś więcej niż rozrywka
We offer a fully automated bowling alley. Each of the 4 tracks has a monitor on which the results of the game are displayed. It is an ideal entertainment for everyone who wants to spend a nice evening with friends or family. Time will be additionally pleasant for everyone with refreshing drinks from the club bar.
The bowling alley is available to all guests upon prior reservation at the hotel reception, tel. 18 88 88 500
Rental price for 1 hour / 1 track - PLN 100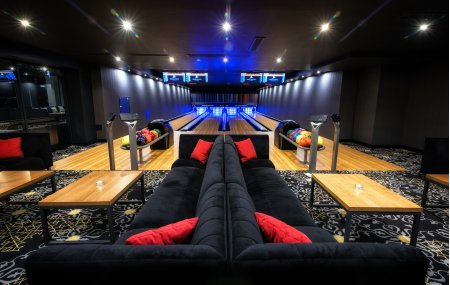 WELLNESS ZONE
RELAX ZONE
Heron Live Hotel is a place to rest and regenerate body and mind. The wellness zone consists of a heated swimming pool 'Infinity Pool' with outdoor jacuzzi. Inside the building there is also a swimmig pool, jacuzzi and sauna complex, which consists of: dry sauna, steam sauna, aromatic sauna and infrared sauna. In the sauna zone there is a relax room designed to provide full relaxation. The wellness zone overlooks magnificent view of Rożnowskie Lake and is free for the Hotel's Guests.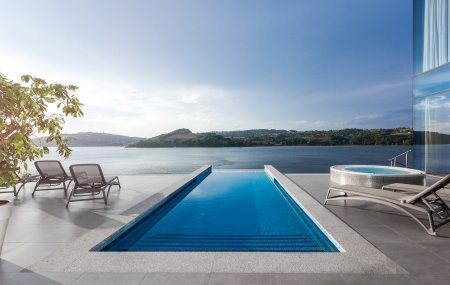 FITNESS
BĄDŹ FIT
Na poziomie -1 przy Live Spa znajduje się sala fitness dostępna dla wszystkich gości Hotelu, która jest czynna całą dobę.
To właśnie w niej można nabrać energii o poranku lub zrelaksować się na koniec dnia. Sala wyposażona jest w nowoczesny sprzęt do ćwiczeń siłowych i cardio:
bieżnie
rowery stacjonarne
orbitreki
maty do ćwiczeń
strefa TRX
strefa hantli
akcesoria do fitness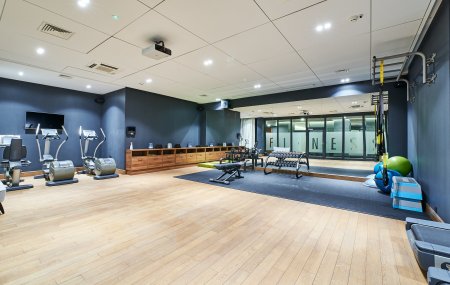 BILLIARDS AND SNOOKER TABLES
DISCOVER YOUR PASSION
Billiards and snooker are games both calming and relaxing. They are also very exciting. The room is located on -2 floor with 2 billiards and 2 snooker tables. The room is available upon prior reservation at the Hotel's reception.
1h - 35 PLN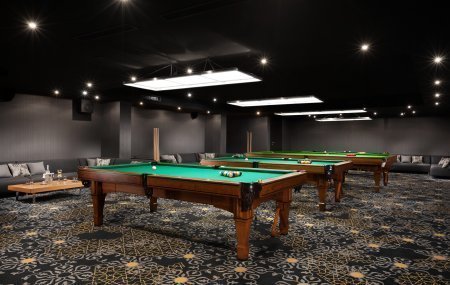 ELECTRIC BICYCLES
BE ACTIVE
Around the Hotel there are many bikes trails with various difficulty levels. With electric bicycles, available at the Hotel, steep hills seem easier. Explore the picturesque trail around the lake, about 42km long: Sienna - Dąbrowa - Kurów - Tęgoborze - Łososina Dolna - Witowice Dolne - Rożnów - Gródek nad Dunajcem - Sienna.
Bike:
1h - 45 PLN
2h - 80 PLN
4h - 150 PLN
Electric bike:
1h - PLN 80
2h - 150 PLN
4h - 280 PLN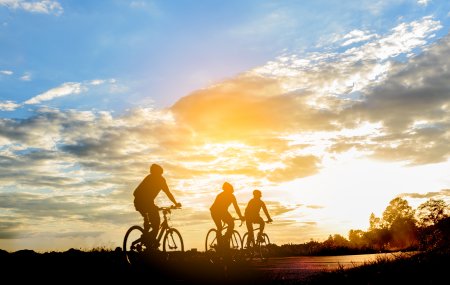 NORDIC WALKING
DISCOVER AMAZING PLACES
Heron Live Hotel offers 40 pairs of Nordic Walking poles. Walking uphill trails, situated opposite the Hotel, is a pleasant experience. The reception provides information assistance about the trails.
3h - 15 PLN
24h - 25 PLN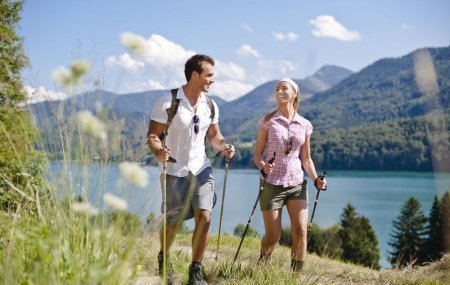 OFF-ROAD
4x4 TRACK
In a close neighbourhood of the Hotel, we have prepared a 4x4 track, approximately 3000 metres long. Our Guests can experience a large dose of adrenaline while driving an off-road car, supervised by an instructor. It is a perfect way of spending time for those who seek thrills. A prior reservation is needed. During the drive other attractions are available for an extra fee, ie. horse riding, shooting, horse-drawn carriage trip, hunting.
3h - 650 PLN
3h - 750 PLN