MALIBU
ONLY IN HERON LIVE HOTEL...
Created by the world leader in the production of boats for water sports e.g. wakeboarding and wake surfing. Perfectly suited for active people, as well as those who value comfort and relaxation. Equipped with a 6.2-liter and 400 hp engine. The secret of the boat are the systems for generating waves: Integrated is the Surf Platform and Surf Gate. An unforgettable experience for all participants of the trip is guaranteed by 12 speakers, two amplifiers and a subwoofer, Wet Sounds. The boat should be booked in advance.
Rental price:
1h - 1500 PLN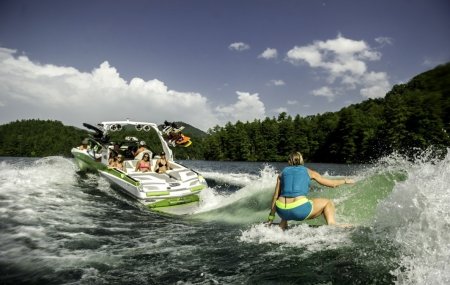 CATAMARANS
LUXURY POWERED BY THE SUN
Solliner is a catamaran for those who wish to have a great time on the water in a nice company of friends and family, or at business meetings. The boat is extremely easy to use and does not require permission to drive it. This 21-feet boat can accommodate up to 10 people on board. Guests can rest on a u-shaped couch, use a dining table and a sundeck. Please book in advance at the Hotel's reception.
Rental price:
1h - 400 PLN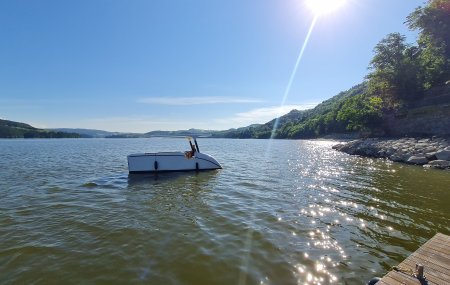 MOTORBOATS
EXPLORE THE ROŻNOWSKIE LAKE
Open motorboats are available to rent at the Hotel's marina. A boat trip is a great form of activity and relaxation on the lake and an interesting way to explore the area. The motorboats can accommodate up to 5 people. The Banta 460 Boats are available in the hotel port upon prior reservation. During the tour a helmsman is provided. If you have a motorboat patent, you can drive a boat yourself, without the helmsman.
Rental price:
30 min - 300 PLN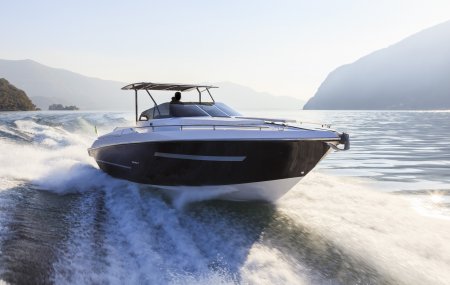 KAYAKS AND PEDAL BOATS
FOR FAMILY
Heron Live Hotel has its own port (available from 1.05 - 30.09) with kayaks and pedal boats rental. It is a great form of physical activity, sightseeing and exploring the lake. Kayaks and pedal boats are available upon prior reservation at the Hotel's reception.
Rental price:
1h - 50 PLN
2h - 80 PLN
3h - 120 PLN