Heron Live Hotel is one of the few hotels featuring a conference room that can accommodate up to 300 people. We have rooms ideal for meetings, conferences, and workshops.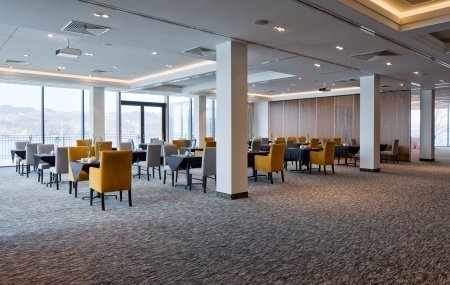 PROFESSIONAL
Service
Each room is equipped with
screens,
audio equipment,
multimedia projector,
internet access.
The elegant interior design positively affects each participant.
We will be honored to welcome you at Heron Live Hotel.
Our five-star rating is a guarantee of standard and commitment for which we take great care.
That is why we can offer a relaxed atmosphere and professional service during any conference, business or training event you choose to organize at our hotel.
Skontaktuj się z nami!
18 88 88 510
marketing@heron-hotel.com
MOŻLIWOŚCI
KTÓRE NAS NIE OGRANICZAJĄ
Heron Live Hotel jako nieliczny z hoteli ma możliwość organizacji spotkań oraz bankietów nawet do 400 osób. 4 przestronne, wielofunkcyjne sale konferencyjno-bankietowe mają możliwość podziału na 9 mniejszych, oddzielnych sal. Przed salami znajduje się także przestronne foyer, w którym możemy dla uczestników przygotować przerwę kawową oraz rozstawić Recepcję konferencyjną.
Dzięki naszym konsultantom nawet najbardziej skomplikowane organizacyjne spotkanie stanie się proste. Podczas planowania oraz realizacji spotkania opiekuje się Państwem profesjonalny konsultant, który wspomaga Państwa działania.